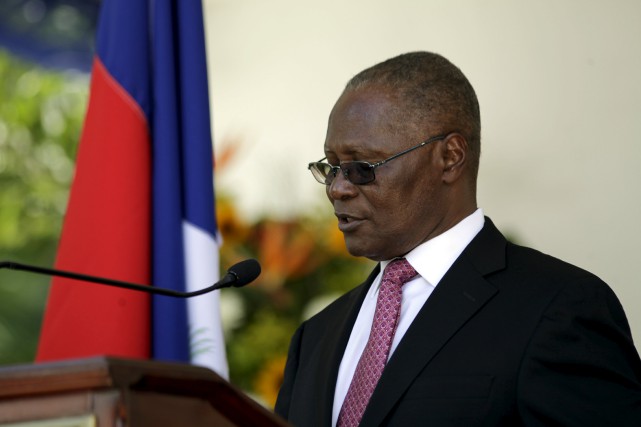 The interim president of Haiti Jocelerme Privert installed Thursday an Electoral evaluation and verification commission which will have 30 days to shed light on the contested elections of 2015, a measure denounced by the opposition who now claims his dismissal.
"This commission is essential to ensure the credibility of the electoral process, guarantee political stability, essential for starting the country for a definitive end to the political crises in the country for the last thirty years," said Jocelerme Privert at the official inauguration ceremony of the Commission.
Haiti is in a deep political crisis since the electoral process was suspended in January, due to accusations of the opposition at the time, denouncing an "electoral coup" staged by Michel Martelly, former President .
In the first round of presidential elections on 25 of October, the government candidate, Jovenel Moses had collected 32.76% of the vote against 25.29% for Jude Celestin, who called the scores "ridiculous farce".
Due to the successive postponements of the second round of presidential elections, Michel Martelly has completed his mandate on February 7 without hand over power to an elected successor. A crisis agreement signed between the executive and Parliament, allowed the election on February 14 of Jocelerme Privert, then president of the Senate, the Provisional President for a term of three months.
But while the agreement provided for the holding of presidential and legislative elections on April 24 divisions within the political class persist and have again led to a postponement of the polls.
Timeline 30 days
To meet the expectations of the majority of political parties, the commission now has 30 days to "restore the fairness of the results of the 2015 election," in the words of Jocelerme Privert which provides that "this committee has a purely technical mission, and far from being a political entity. "
Remarks that refute sympathizers PHTK Party (Haitian Party Tet Kale), which multiply the demonstrations in the capital: "How can we have this audit idea when the results were proclaimed by the electoral council an independent institution "got angry and Thursday nego Jean Delva, a protester from PHTK. "This commission will work only for Privert's profit whose goal is to eliminate Jovenel Moise."
The PHTK refused to take part in the discussions for the establishment of electoral verification commission and its supporters now call on MPs and senators to resolve the crisis.